VISIT MITICA – World's First Sex Doll Maid Cafe
October 19, 2022
2022-11-08 10:26
VISIT MITICA – World's First Sex Doll Maid Cafe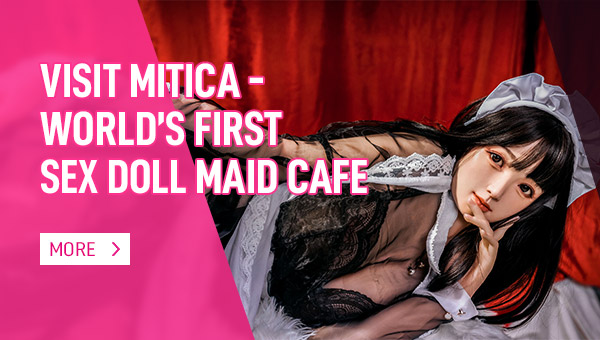 VISIT MITICA – World's First Sex Doll Maid Cafe
Maid cafes are extremely popular in Japan and China, you can spend a cup of coffee fee in Akihabara and there will be sweet, lovely maids serving you tasty coffee. But did you know that even sex dolls in Taiwan are now "employing" manual-made maids in their coffee bars? Check it out here, let's visit the world's first sex doll maid cafe – MITICA in Taichung, Taiwan.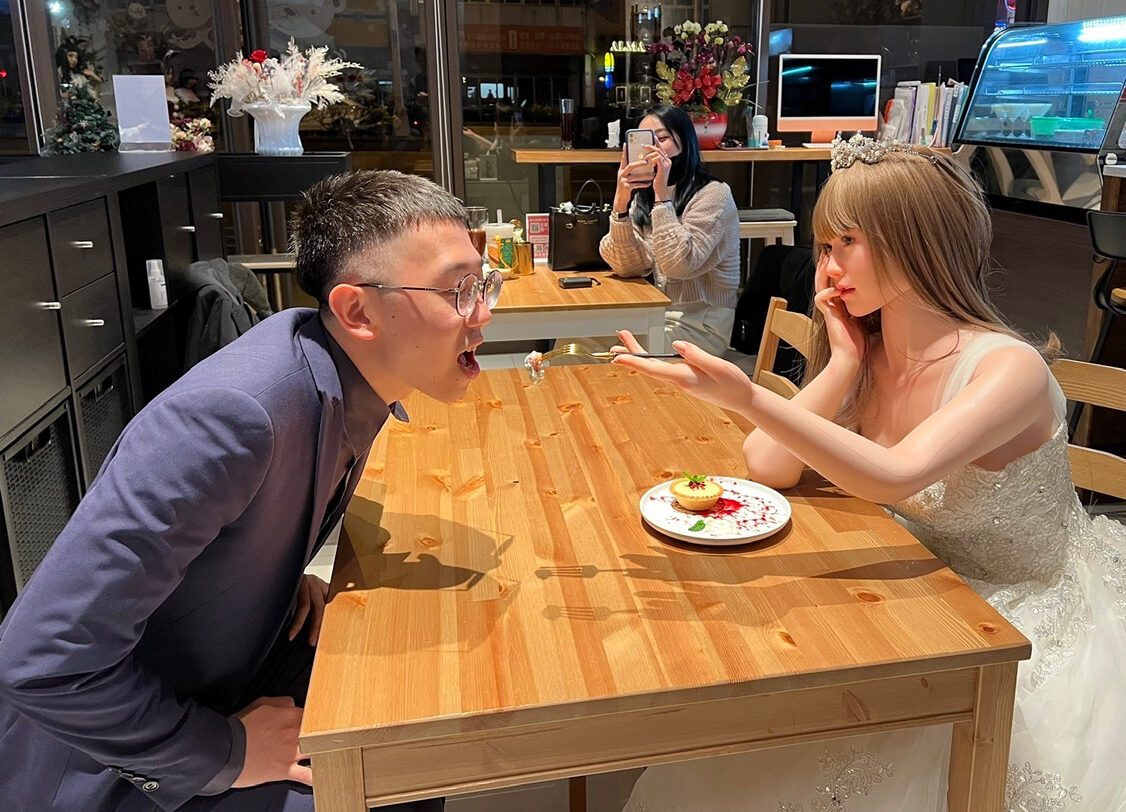 After the opening ceremony in May 2021, MITICA became one of the most popular tourist and local attractions rapidly. Realistic maid dolls arouse not only boys' but also girls' curiosity, and their unique service provided by MITCA also successfully distinguishes them from neighboring cafes that sell simple coffee and cakes. The sex doll maid cafe welcomes customers of all ages (including customers under 18) and the dolls are more like shop decorations rather than sexual objects. Customers can enjoy coffee, drinks, and Japanese food, sing karaoke with various high-end sex dolls, and more.
Guo Yuda, the 42-year-old coffee shop owner, was originally engaged in the advertising industry. Due to the widespread epidemic, his income was also reduced so he began to import silicone dolls to sell online and it turned out that the sales of sex dolls were very out of expectation. During the epidemic, his online orders were even 20-30% higher than usual. As a result, he came up with the idea of ​​opening a silicone doll cafe, thus providing his customers with both online and offline services. Later, MITICA also expanded the services of make-up and maintenance of silicone dolls.
Since MITICA is not only the first sex doll maid cafe in Taiwan but also the world's first sex doll maid cafe, the cafe has attracted the attention of the public. Unsurprisingly, some people have a strong dislike of MITICA. Some elder neighbors complained to local authorities that MITICA affected the social atmosphere and will have a negative impact on their children. Fortunately, MITICA was inspected by local police and determined to be free of violations, which allows the fancy cafe to continue operating.
MITICA displays a variety of high-end silicone dolls, they all have different bodies and heads and most of them wear elegant and sexy maid outfits. Some sex dolls are attached to metal shelves, others are sitting or posing throughout the cafe. Customers can touch the dolls and drink beverages with these beauties. If you would like to take them home, you can buy one and even customize an exclusive doll by simply contacting the server or Mr.Guo.
We were amazed at MITICA because, despite the fact that maid cafes are the highlight to attract customers, this cafe can also serve quite good food and drinks. Discerning customers, premium coffee lovers, and doll lovers can be fully satisfied here! That's why MITICA appeals to such a broad and harmonious local community.
Since sex dolls are often criticized in the West, it is refreshing to see a sex doll cafe create such big success. It clearly shows the difference between Asian and Western cultures. That is, sex dolls are seen as "cool" and "innovative" in countries such as Taiwan, China, and Japan. Not to mention during the Asia Expo, both men and women were fascinated by the authenticity of how these love dolls looked and felt, and neither of them ever questioned the morality or protested.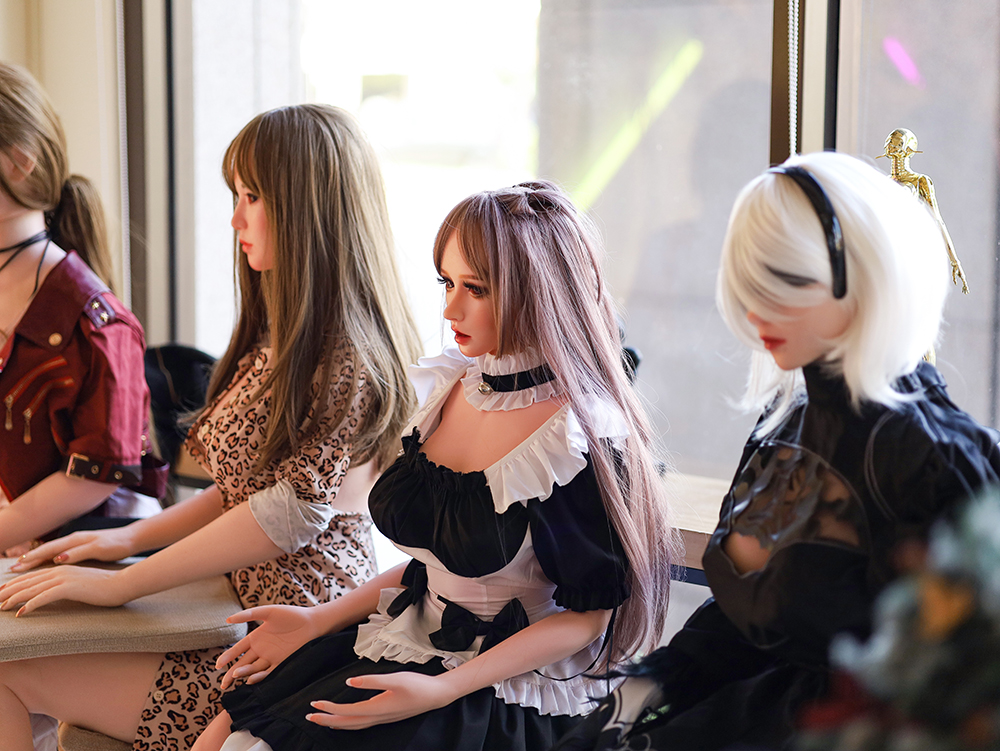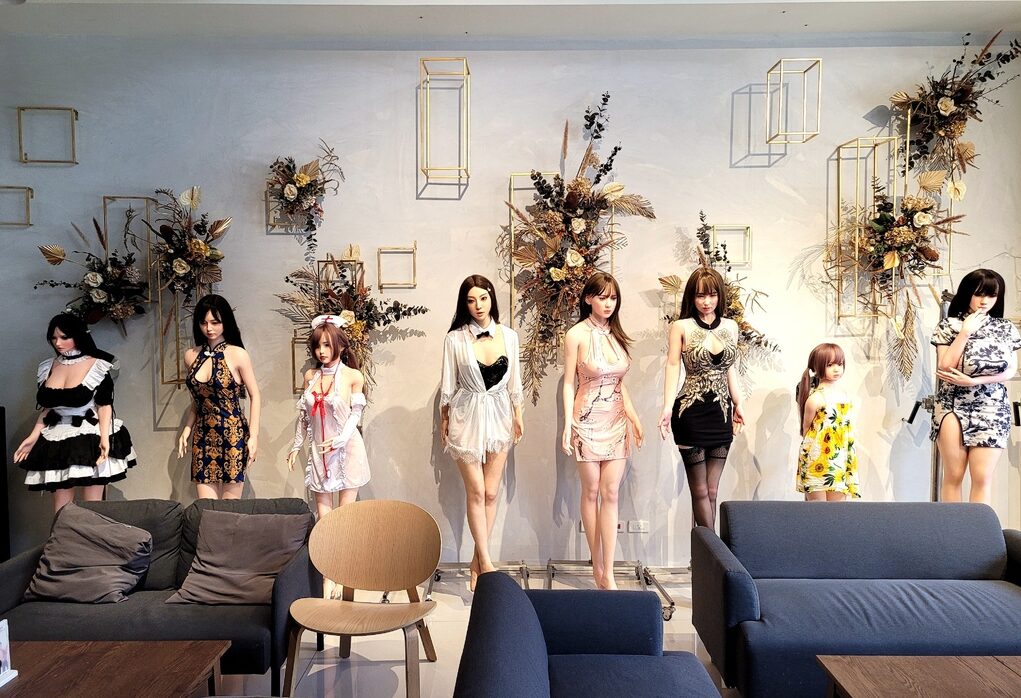 Interested in the sex doll cafe? Go to visit MITICA and add it to your next travel plan! They are located at No. 165, Section 1, Zhongqing Road, North District, Taichung City, Taiwan 404-Yudri, open from 11 am to 1:30 pm on weekdays.